Published: September 16, 2018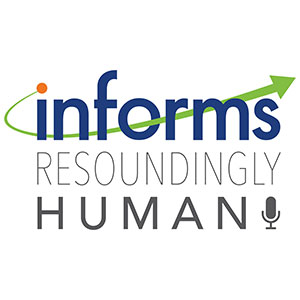 In this episode, we explore three unique ways that operations research and analytics are being used to save lives, save money, and solve problems. Our guests include John Dickerson of the University of Maryland and Tuomas Sandholm of Carnegie Mellon University whose research on improving kidney exchange success could significantly improve the number of successful kidney transplants; Eva Lee of the Georgia Institute of Technology whose research in pediatric heart surgery has unexpectedly provided new insight to help fight America's opioid epidemic; and Tallys Yunes of the Miami Business School who has some very valuable insight that can help all the fantasy football fans out there use O.R. to improve their lineups.
Interviewed this episode: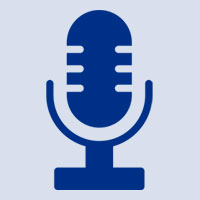 John Dickerson, Tuomas Sandholm, Eva Lee, Tallys Yunes
University of Maryland, Carnegie Mellon University, Georgia Institute of Technology, Miami Business School
John Dickerson is an Assistant Professor in the Department of Computer Science at the University of Maryland, with a joint appointment in the University of Maryland Institute for Advanced Computer Studies (UMIACS). He holds a Ph.D. in computer science from Carnegie Mellon. At Maryland, he is also formally affiliated with the Applied Mathematics & Statistics, and Scientific Computation (AMSC) program, as well as the Human-Computer Interaction Laboratory (HCIL) and Maryland Transportation Institute (MTI). Recently, he has become involved with worldwide blood donation, primarily through a visiting research position at Facebook. He has also been heavily involved in the world of organ allocation for a decade, primarily through the United Network for Organ Sharing (UNOS).
Tuomas Sandholm is Angel Jordan University Professor of Computer Science at Carnegie Mellon University and a serial entrepreneur. His research focuses on the convergence of artificial intelligence, economics, and operations research. He is Co-Director of CMU AI. He is the Founder and Director of the Electronic Marketplaces Laboratory. He has published over 500 peer-reviewed papers, holds 22 US patents, and his h-index is 85. In addition to his main appointment in the Computer Science Department, he holds appointments in the Machine Learning Department, Ph.D. Program in Algorithms, Combinatorics, and Optimization (ACO), and CMU/UPitt Joint Ph.D. Program in Computational Biology.
He has built optimization-powered electronic marketplaces since 1989, and has fielded several of his systems. In parallel with his academic career, he was Founder, Chairman, first CEO, and CTO/Chief Scientist of CombineNet, Inc. from 1997 until its acquisition in 2010. During this period the company commercialized over 800 of the world's largest-scale generalized combinatorial multi-attribute auctions, with over $60 billion in total spend and over $6 billion in generated savings.
Eva K Lee is an American applied mathematician and operations researcher who applies combinatorial optimization and systems biology to the study of health care decision making and organizational transformation. She is an analytic member of the Medical and Public Health Information Sharing Environment (MPHISE) system. Since July 2021, Lee assumes the role of chief scientific officer for a private technology company, heading the Center for Operations Research in Medicine and Healthcare and the Center for Operations Research in Homeland Security. Prior, she was a professor at the H. Milton Stewart School of Industrial and Systems Engineering of Georgia Institute of Technology. She was also the Founder and Director of Georgia Tech's Center for Operations Research in Medicine and Healthcare from 1999 until June 30, 2021. She was a Distinguished Scholar in Health Systems, Health System Institute at Georgia Tech and Emory University. Lee was the Virginia C. and Joseph C. Mello Chair from 2017 to 2019.
Tallys Yunes is a tenured Associate Professor of Management Science at the Miami Herbert Business School. He holds a Ph.D. in Operations Research from Carnegie Mellon University, as well as B.S. and M.S. degrees in Computer Engineering and Computer Science from the University of Campinas (UNICAMP) in Brazil. He has twenty-four refereed publications in the areas of constraint programming, integer programming, heuristics, and their integration into hybrid algorithms. His research focuses on modeling, computation, and practical applications, such as scheduling (sports, healthcare, workforce, machines), product line simplification, information layout, operations, and logistics in general. His practical experience includes participating in consulting projects with Burger King's supply chain management and distribution co-op, Deere & Co., Caterpillar Inc., and Major League Baseball.