Published: October 24, 2018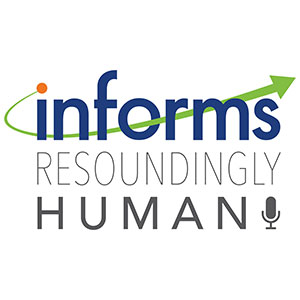 In this episode, we will be taking a sneak peek at our upcoming INFORMS Annual Meeting, and some of the exciting topics and sessions that will be covered, as well as diving into some of INFORMS unique programs and efforts. Joining us for this episode are James Cochran of the University of Alabama to discuss the newly published INFORMS Analytics Body of Knowledge; Carrie Beam of the University of Arkansas to introduce an exciting new competition, Freestyle O.R. Supreme, that will debut at this year's Annual Meeting; and Alan Briggs from Data Robot, to share the impact of the Certified Analytics Professional (CAP) certification on his career path. 
Interviewed this episode: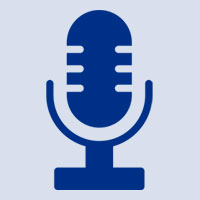 James Cochran, Carrie Beam, Alan Briggs
University of Alabama, University of Arkansas, Data Robot
James J. Cochran earned a BS in Economics, an MS in Economics, and an MBA from Wright State University in 1982, 1984, and 1986, respectively. He earned in PhD in Statistics from the University of Cincinnati in 1997, and he has been a Visiting Scholar with Stanford University, the University of South Africa, the Universidad de Talca, Pôle Universitaire Léonard De Vinci, the University of Limpopo, and the University of Namibia. He holds honorary faculty appointments with the University of KwaZulu Natal and the University of Limpopo.
Carrie Beam is a Teaching Associate Professor for the Department of Industrial Engineering at the University of Arkansas. She holds a Ph.D. in Industrial Engineering and Operations Research, and has taught Introduction to Operations Management, Intro to Decision Support Systems, Introduction to Analytics, Probability and Statistics, Lean Six Sigma, Maintenance and Reliability, Risk Management, and a variety of other operations management topics since she began with the program in 2012.  She has been teaching online since 2007.  She also works as a consultant, specializing in data science and analytics.  Projects include descriptive and predictive analytics, and help inform such decisions as market segmentation, direct marketing strategy, customer churn analysis, and coupon/pricing analysis.
Alan Briggs has a wide breadth of experience researching, teaching, and implementing machine learning, data science, and advanced analytics solutions. After nearly ten years in engineering at UPS, Mr. Briggs completed a master's degree in logistics engineering from North Carolina State University. Building on his graduate work in metaheuristic optimization, he transitioned out of the commercial world and began working as a government contractor in the greater Washington DC area. With experience at several well-regarded analytics consultancies, Mr. Briggs has worked on dozens of analytics projects during every phase of the process, from business and analytic problem framing, to data management, methodology selection, model building, all the way through to deployment and life-cycle management. He has built and led teams of software engineers and data scientists working on complex, high-impact problems. Additionally, Mr. Briggs has worked for several software vendors, providing technical assistance and leadership to sales organizations.