Published: November 5, 2018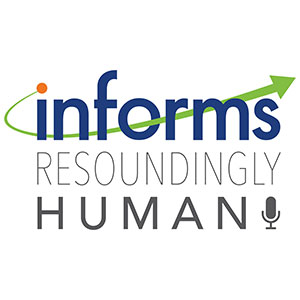 This month, we will be producing two special podcasts, both recorded during the INFORMS 2018 Annual Meeting. We will be speaking to a number of INFORMS member who are presenting during the meeting on topics that highlight the ways O.R. and analytics are being used to save lives, save money and solve problems. In this episode, we will be discussing how O.R. and analytics are providing valuable insight into some of the most complex problems facing our world today, from calculating the number of undocumented immigrants in the U.S. with former INFORMS president, Member in Chief and Yale University professor Ed Kaplan, to using drones to provide healthcare to patients with chronic illness in rural settings with Gino Lim of the University of Houston, to helping improve outcomes for human trafficking victims with Kayse Lee Maass of Northeastern University.
Interviewed this episode: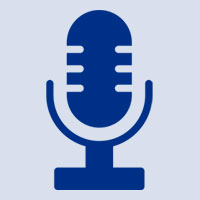 Ed Kaplan, Gino Lim, Kayse Lee Maass
Yale University, University of Houston, Northeastern University
Professor Ed Kaplan's research has been reported on the front pages of the New York Times and the Jerusalem Post, editorialized in the Wall Street Journal, recognized by the New York Times Magazine's Year in Ideas, and discussed in many other major media outlets. The author of more than 125 research articles, Professor Kaplan received both the Lanchester Prize and the Edelman Award, two top honors in the operations research field, among many other awards. An elected member of both the National Academy of Engineering and the Institute of Medicine of the US National Academies, he has also twice received the prestigious Lady Davis Visiting Professorship at the Hebrew University of Jerusalem, where he has investigated AIDS policy issues facing the State of Israel. Kaplan's current research focuses on the application of operations research to problems in counterterrorism and homeland security.
In 2014, he was elected to the presidency of the Institute for Operations Research and the Management Sciences (INFORMS), the world's largest society of operations research and analytics academics and professionals.  He served as President-Elect in 2015, President in 2016, and Past-President in 2017.
Gino J. Lim (Member, IEEE) is Chairman and Professor of industrial engineering, and Hari and Anjali Faculty Fellow at the University of Houston. He holds a Ph.D. degree in industrial engineering from the University of Wisconsin-Madison. His research interest lies in developing optimization techniques for solving large-scale decision-making problems under uncertainty in such areas as network resiliency, homeland security, power systems, healthcare, and transportation networks.
Dr. Kayse Lee Maass's research focuses on advancing operations research methodology to improve applicability to social justice, access, and equity issues within human trafficking, mental health, housing, and food justice contexts. Her recent research includes determining how to most effectively allocate limited resources to disrupt human trafficking networks, increase access to services for human trafficking survivors, and assess the efficacy of coordination among anti-human trafficking stakeholders. Dr. Maass's research is supported by multiple federal grants, centers interdisciplinary survivor-informed expertise, and has been used to inform policy and operational decisions at the local, national, and international levels, including being featured in the 2019 United Nations Report of the Special Rapporteur on Contemporary Forms of Slavery.
In addition to her role as an Assistant Professor in the Department of Mechanical and Industrial Engineering, she leads the Operations Research and Social Justice lab at Northeastern University and holds a research appointment with the Information and Decision Engineering Program at Mayo Clinic. She is a recipient of multiple awards, including: the INFORMS Judith Liebman Award, Industrial Engineering Professor of the Year at Northeastern University, NSF Graduate Research Fellowship Program Award, the INFORMS Section on Location Analysis Dissertation Award, and was named a 'Rising Star' among INFORMS' Powerful, Pragmatic Pioneers. Dr. Maass currently serves on the INFORMS Subdivision Council, as INFORMS Section on Location Analysis Secretary, and as an INFORMS Diversity, Equity, and Inclusion Ambassador. She is also a member of the H.E.A.L. Trafficking Research Committee and the U.N. University Delta 8.7 Markets Working Group on Human Trafficking.