Published: September 30, 2022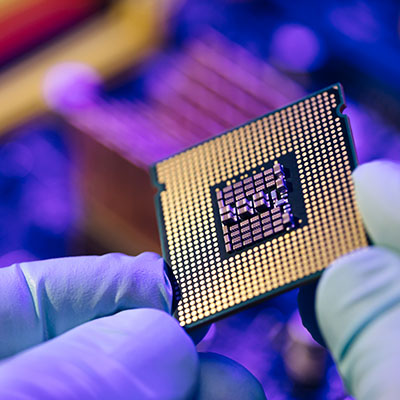 Semiconductors. Everyone uses them, but how many of us really know what they are, what they do, and the increasingly important role they play in our modern world? Much like supply chains, artificial intelligence and other O.R. buzzwords that are making their way into the public conscious, semiconductor is a term that most of us have probably heard, but their actual significance might remain a bit of a mystery.
And perhaps even less well known are the challenges associated with their manufacturing, especially with the ongoing issues relating to supply chains, and alarmingly, the risk this could pose to national security.
In this episode I'm joined by Zachary Collier, professor with Radford University and a visiting scholar at the Center for Hardware and Embedded Systems Security and Trust (CHEST), to take a deep dive into all things semiconductor and tackle some of these questions and growing concerns.
There's a concern that the supply to the U.S. could be cut off entirely by an unfriendly nation, leaving us without the chips that we need to power the things that make our economy run. Many semiconductors are produced in Taiwan and tensions in that region raise concerns about the potential for a Chinese invasion that could disrupt the global supply.
Interviewed this episode: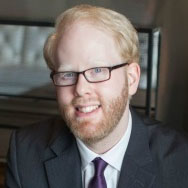 Zachary Collier
Radford University and the Center for Hardware and Embedded Systems Security and Trust (CHEST)
Zachary A. Collier is Assistant Professor in the Department of Management at Radford University. His research interests include Risk Analysis and Decision Analysis, which he applies to problems at the intersection of technological, organizational, and societal domains, with a special interest in the semiconductor supply chain. He currently serves as Co-Chair of the NDIA Electronics Division's Trust and Assurance Committee. He is an active member of INFORMS, where he serves on the Advocacy Governance Committee. Dr. Collier is a Fellow of the Center for Risk Management of Engineering Systems at University of Virginia, a Visiting Scholar at the NSF Center for Hardware and Embedded Systems Security and Trust (CHEST), a member of the Society for Risk Analysis, and contributes as a subject matter expert to the development of industry standards through SAE International. His prior work experience includes the U.S. Army Engineer Research and Development Center, where he was a member of the Risk and Decision Science Team. He is Managing Editor of the Springer journal "Environment Systems & Decisions", and is a member of the Editorial Board of "Risk Analysis". He earned his Ph.D. in Systems Engineering from University of Virginia, a Master of Engineering Management from Duke University, and a Bachelor of Science in Mechanical Engineering from Florida State University.
Related Episodes
Want to learn more? Check out the additional resources and links listed below for more information about what was discussed in the episode.