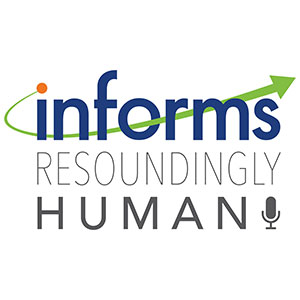 Even as we are beginning to see a lessening of restrictions in regard to the COVID-19 pandemic, I think many of us are still processing the myriad ways it has impacted our lives this year. As spring comes to an end and summer is upon us, we are keenly feeling the absence of many of our favorite activities, like concerts, barbeques, parades, and for the purposes of this episode, an afternoon spent with a hotdog and a beer at a baseball game.
For those of you who may be feeling these losses particularly keenly, we wanted to share a fun story that involves a childhood love of baseball, a college assignment and an unexpected induction into the Baseball Hall of Fame.
For this episode, I am joined by Gary Cokins, an internationally recognized expert, speaker and author in enterprise and corporate performance management improvement methods and business analytics, as well as the founder of Analytics-Based Performance Management. In addition, Gary can claim the unique distinction as an inductee into the Baseball Hall of Fame for the oldest computer game code.
So I called the Cooperstown NY Baseball Hall of Fame, got the receptionist and she says, 'Let me introduce you to James Gates (who's still there), he's the curator and the librarian for the Baseball Hall of Fame.' And I told him what I did and he said, 'Do you still have the program?' and I said, 'Well I don't have the deck of cards,' but I had the print out. Fortunately, I was able to get the printout, an 8.5 x11 from those big green cartridges, I mailed it into him and about two months later I get a phone call from James Gates and he said, 'Gary I have good news, you win! You're in the Baseball Hall of Fame, you're the oldest computer baseball game.'
Interviewed this episode: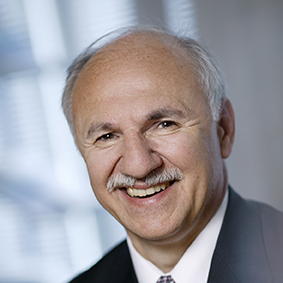 Gary Cokins
Analytics-Based Performance Management
Gary Cokins is an internationally recognized expert, speaker, and author in performance improvement systems and advanced cost management.
Gary received a BS degree with honors (Tau Beta Pi; Alpha Pi Mu) in Industrial Engineering/Operations Research from Cornell University in 1971. He was a two year varsity football letterman. He received his MBA with honors (Beta Gamma Sigma) from Northwestern University's Kellogg School of Management in 1974.
Gary began his career as a strategic planner with FMC Corporation and subsequently served as Financial Controller and Operations Manager with FMC's Link-Belt division. In 1981 Gary began his management consulting career first with Deloitte Consulting. Next with KPMG, Gary was trained on activity-based costing (ABC) by Harvard Business School Professors Robert S. Kaplan and Robin Cooper.
With KPMG working with Dr. David Norton, Gary was also involved with initial research that led to the development of the Balanced Scorecard. Prior to joining SAS, Gary headed the National Cost Management Consulting Services for Electronic Data Systems (EDS), now part of HP. In 1996 Gary joined ABC Technologies which was acquired in 2002 by SAS, a leading provider of enterprise performance management and business analytics software, headquartered in Cary, North Carolina. At SAS he was a principal consultant and retired in 2012.
Want to learn more? Check out the additional resources and links listed below for more information about what was discussed in the episode.