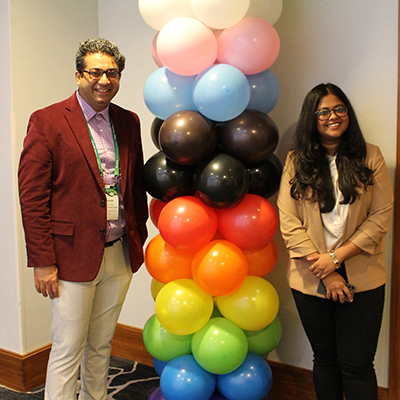 In honor of Pride month, this week's episode will feature audio from a previous video interview I conducted for the INFORMS Community Showcase highlighting the newest INFORMS community, the PRIDE Forum! In this interview I'm joined by Priyank Arora, President of the INFORMS Pride Forum, and Pritha Dutta, Board Member of the INFORMS Pride Forum. We take a look inside this new forum and its role in the INFORMS membership, and its goals in the larger OR/MS and analytics community. It is truly an honor to work for an organization that not only embraces, but prioritizes diversity, equity and inclusion in its membership. I hope you enjoy this interview as much as I do!
Primarily what the forum will do is not only provide a safe space for LGBTQ+ members to bring their whole self, but also be celebrated for it, be valued for their unique identities. It is really important not only for the LGBTQ+ members that there is this diverse and visible representation, but I truly believe it is also going to be of value to all the members of INFORMS.
Interviewed this episode: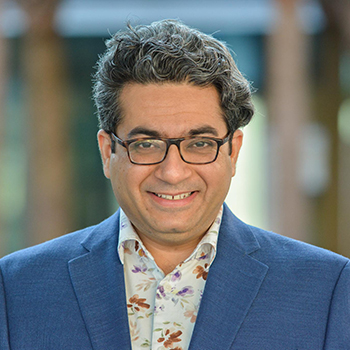 Priyank Arora
President of the INFORMS Pride Forum
Priyank Arora (he/him) is an Assistant Professor in the Darla Moore School of Business at the University of South Carolina. He is interested in advancing the understanding of operational decision-making within and across organizations that are motivated by social and environmental considerations such as the United Nations Sustainable Development Goals. His current research efforts focus on nonprofit and sustainable operations. Besides his research, Priyank is passionate about promoting visibility and inclusion of LGBTQ+ individuals in university campuses, firms, and society at large. He is excited to serve the INFORMS community as the founding president of the PRIDE Forum.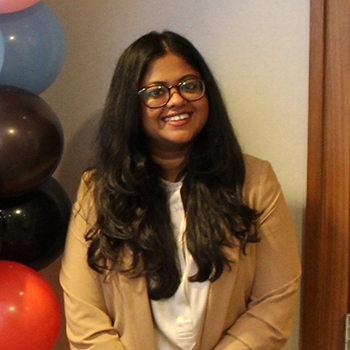 Pritha Dutta
Board Member of the INFORMS Pride Forum
Dr. Pritha Dutta is an Assistant Professor of Management Science in the Department of Management and Management Science in the Lubin School of Business at Pace University.
Dr. Dutta's research interests include operational and strategic issues faced by supply chains in the healthcare industry and other areas with public policy implications, and of societal value such as sustainable supply chain management, and humanitarian logistics. Her research, focusing on modeling and analyzing blood supply chains in the United States in the face of several challenges including, but not limited to competition among non-profit blood banks, has been published in international journals such as Annals of Operations Research, Omega: The International Journal of Management Science and Operations Research for Health Care. She has also worked on the airlines industry, using data analytics to study the impact of implementation of baggage fees on on-time performance of airline companies, that was published in Transportation Research E in 2017. Dr. Dutta has been an active member of INFORMS and has been presenting her work at international conferences including the INFORMS Annual Meetings since 2015.
Teaching has always been a passion of Dr. Dutta's. Her teaching interests include business statistics, data analytics, optimization, operations and supply chain management. She enjoys mentoring students for in-class projects as well as for independent research.
Related Episodes
Want to learn more? Check out the additional resources and links listed below for more information about what was discussed in the episode.
PRIDE Forum Community Showcase