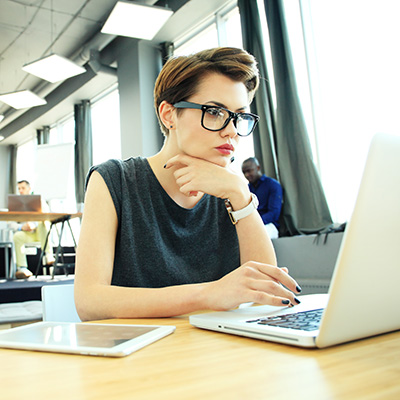 It's no secret that women are making great strides forward in the workplace. In major cities across the country, analysis shows that the gender pay gap is closing. The number of women in mathematics, science and other STEM occupations is continuing to grow as well. In addition, the number of women entrepreneurs has increased by 48% year over year. That means the number of women taking the jump to start their own businesses each year is growing in leaps and bounds!
However, it's also no secret that there are still hurdles to cross, many more milestones to reach, and unfortunately, continued negative assumptions to overcome. In today's episode, we'll be exploring new research in the INFORMS journal Organization Science has revealed that when a female investor supports a female entrepreneur, it can negatively affect the business owner's ability to obtain further investments.
Joining me to discuss her study, "Does Investor Gender Matter for the Success of Female Entrepreneurs? Gender Homophily and the Stigma of Incompetence in Entrepreneurial Finance" is Kaisa Snellman of INSEAD. We'll discuss her findings, what insights or awareness we can gain from this new data, and ultimately, how we can enact positive change so we don't take steps backward in the upward trajectory of professional women.
So my message to investor firms, to VC firms, is that one thing they could do is as they are matching investors, so VC partners to work with entrepreneurs, they might want to reconsider the strategy that they've had in the last couple of years, where they've matched the female VCs with female entrepreneurs. Often times a VC firm has multiple partners, so doing this gender matching doesn't seem to be helping. So my message for the VC firms, who clearly want to be helping female entrepreneurs is, maybe approach this from a non-gendered angle. Yes, it's great to be helping women, but let's not make it so obvious that it's based on gender.
Interviewed this episode: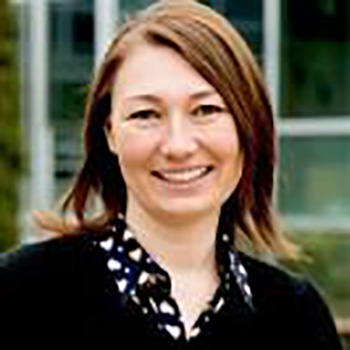 Kaisa Snellman
INSEAD
Kaisa Snellman is an Associate Professor of Organisational Behaviour at INSEAD where she teaches courses in organizational behavior and organizational theory.
Kaisa's work examines inequality based on gender, race, and class in the domains of education, employment, and health. She is interested in both the structural and the cultural-cognitive processes that contribute to inequality. More specifically, she studies how cultural beliefs about gender and race shape outcomes for individuals as well as organizations, and how organizations contribute to economic inequality through their employment practices.
Kaisa's research has been featured in a variety of news outlets, such as the Atlantic, Businessweek, Chicago Tribune, The Economist, Forbes, Los Angeles Times, and the New York Times. Her research on the diffusion of the shareholder model in Finland received the Louis R. Pondy Best Dissertation Award from the Organization and Management Theory Division of the Academy of Management in 2012. She was also a finalist for the William H. Newman Award from the Academy of Management.
Kaisa earned PhD and MA degrees in Sociology from Stanford University, and an MSc degree in Economics from Swedish School of Economics in Helsinki, Finland. Prior to joining INSEAD, Kaisa was a postdoctoral fellow at Harvard Kennedy School of Government.