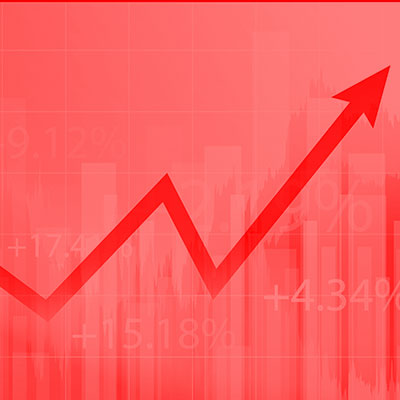 A well-known phrase often credited to Benjamin Franklin in the early days of our country (though its origins are actually much earlier) states that "in this world, nothing can be said to be certain except death and taxes."
And this certainly remains true, as every spring just like clockwork, we faithfully fill out and submit our state and federal taxes, and bemoan any money owed, or celebrate any unexpected returns.
But with a U.S. federal budget topping $2 trillion … wait how many zeros is that? … it would be nice to know a little more about exactly how the government is spending our tax dollars. And while there are systems in place to make sure the government sticks to its budgets, new research shows there may also be ways around this …
Joining me to discuss their work, which will be featured in the INFORMS journal Manufacturing and Service Operations Management, are Dwaipayan Roy, Anant Mishra and Kingshuk Sinha, all with the University of Minnesota. Their study, "Taxing the Taxpayers: An Empirical Investigation of the Drivers of Baseline Changes in the U.S. Federal Government Technology Programs," looks at how certain government programs are overseen, how effective the budget monitoring in these areas really is, and what opportunities exist for more clarity and improvement.
For example, a Government Accountability Office report finds that baseline changes are quite common across federal technology programs with more than 50% of such programs being re-baselined at least once and more than 25% being re-baselined twice or more. However, there is very little knowledge about what are the drivers of these baseline changes in federal technology programs, a question that we answer in this study.
Interviewed this episode: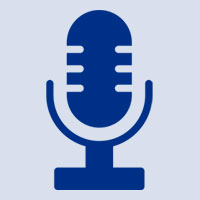 Dwaipayan Roy, Anant Mishra and Kingshuk Sinha
University of Minnesota
Dwaipayan Roy (or Dwai) is a PhD candidate in the Supply Chain and Operations department at The Carlson School of Management. He is co-advised by Kingshuk Sinha and Anant Mishra. His research covers two areas: public sector operations and procurement, and global healthcare supply chains enabled by non-profit organizations.
He is particularly interested in studying the mechanisms through which government agencies establish and manage their sourcing relationships with small businesses, examining the implications of legislative provisions that promote the participation of small businesses in the public sector procurement process. He also studies the processes through which non-profit organizations source medical equipment, funds and surgical expertise from developed countries to establish global supply chains for reducing healthcare disparities in emerging economies. Methodologically, he combines econometrics, causal inference techniques and field research for generating data-driven insights that inform real-life challenges in public sector and non-profit supply chains.
Dwai is a recipient of The Carlson School of Management Doctoral Dissertation Fellowship Award (2019-2020), PhD Student Teaching Excellence Award (2018-2019) and the Kristy Cua Doctoral Student Excellence Award (2018). He is also a part of the INFORMS Diversity, Equity and Inclusion ambassador program under which he is working towards increasing awareness and the engagement levels of the LGBTQ community within INFORMS.
Anant Mishra is an Associate Professor of Supply Chain and Operations at the Carlson School of Management, University of Minnesota. His current research interests derive from contemporary real world issues in the areas of innovation, public sector operations, public health supply chains, and emerging market operations. His research has been published in premier academic journals such as Management Science, Manufacturing & Service Operations Management, Production & Operations Management, and the Journal of Operations Management.
He currently serves as a Department Editor in the Innovation and Project Management department at the Journal of Operations Management, and in the Product and Process Innovation department at the Decision Sciences Journal. In addition, he routinely serves as a reviewer for Management Science, Manufacturing & Service Operations Management, and Production and Operations Management. He has designed and taught Executive MBA, MBA and Undergraduate courses in Supply Chain and Operations, Strategic Sourcing, Project Management, and Business Statistics.
His recognitions include the Masters in Supply Chain Management Teacher of the Year Award (2021, 2020, and 2019), Dean's Scholar Award for Extraordinary Contributions to Research, Teaching and Service at School of Business, George Mason University, the 2016 Wickham Skinner Award for Best Published Paper in the Production & Operations Management Journal, Outstanding MBA Faculty Award at School of Business, George Mason University, 2014 POMS Applied Research Competition Finalist, 2010 INFORMS Technology Management Section Best Doctoral Dissertation Award, 2010 Honorable Mention in the Elwood Buffa Doctoral Dissertation Competition.
Kingshuk K. Sinha is a Professor and Chair of the Supply Chain and Operations Department, and is the holder of the Elmer L. Andersen Chair in Sustainable Supply Chain. He also serves as a Graduate Faculty in Bioinformatics and Computational Biology. Prior to pursuing his graduate education, he worked for the offshore oil and gas production and engineering planning groups of Dubai Petroleum Company (operated by Conoco Inc.) in United Arab Emirates.
Dr. Sinha's areas of research interests and expertise include Technology and Innovation Management, Health Care Supply Chain Management, Global Supply Chain Management, Responsible Supply Chain Management and Big Data Analytics. His inquiries are predominantly empirical, motivated by contemporary and consequential real-world business and societal problems, and conducted, typically, in partnership with firms and not-for-profit organizations. His research often has a sectoral focus, and the empirical settings of his projects have included the medical/health care, high tech, food/agribusiness, retail, and energy/oil gas sectors.