Published: March 29, 2023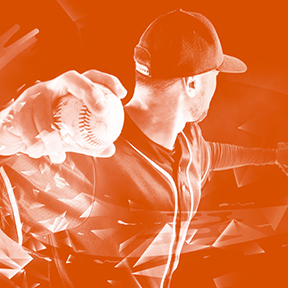 So today's interview is going to make – heck it already has made – a lot of folks in INFORMS hometown of Baltimore jealous, because I will be speaking to none other than the Baltimore Orioles assistant GM and head of analytics Sig Mejdal. With Baltimore's 2023 season opener literally on top of us, I am thrilled to sit down with Sig and talk about analytics at the Orioles, as well as his own professional journey to an outstanding career in sports analytics.
Our goal is to assist the human decisionmaker as best we can, whatever the decision is. Whether it's the manager and his decision whether to sacrifice bunt, start this second baseman. Or whether it's international signing, whether it's the domestic American draft, whether it's to promote one of these three guys. All of those decisions are being assisted now with analytics and tools created by our team.
Interviewed this episode: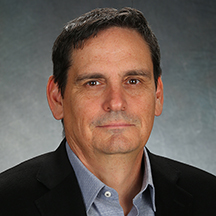 Sig Mejdal
Baltimore Orioles
Sig Mejdal was named the Orioles Vice President and Assistant General Manager, Analytics on November 21, 2018. In his role, Mejdal oversees all aspects of the club's growing analytics efforts while assisting and advising Executive Vice President and General Manager Mike Elias in all manners of Baseball Operations decisions. Mejdal is in his 18th season in Major League Baseball and third with the Orioles.
Before joining the Orioles, Mejdal served as Special Assistant to the General Manager, Process Improvement with the Houston Astros. In this role, Mejdal supported the development, implementation, and monitoring of improvement initiatives throughout the organization. Mejdal joined the Astros in 2012 and organized the team's analytics department from its inception. He spent his seven years in Houston contributing to a variety of efforts across baseball operations, ranging from data and player analysis, to the amateur draft, to the Major League team. He was a key asset in the process that helped the Astros improve their season record by more than 50 wins between 2013 and 2017, while also drafting more Major League players than any other team during his tenure. During his time, the Astros won a World Series Championship, made two American League Championship Series appearances, and won two division titles.
Prior to joining the Astros, Mejdal worked for the St. Louis Cardinals for seven seasons, spending his final season as the team's Director, Amateur Draft Analysis. During his time with the Cardinals, he was an integral part of the draft decision-making processes that led to the selection of more Major League players than any other organization in that time frame. His professional baseball career began as a Quantitative Analyst for the Cardinals in 2005.
Mejdal, a California native, earned bachelor's degrees in mechanical engineering and aeronautical engineering from the University of California, Davis, as well as master's degrees in operations research and cognitive psychology from San Jose State University (Calif.) Prior to beginning his baseball career, he worked for NASA as a biomathematician. He and his wife, Arati, reside in Baltimore.
Also…
Worked as a Blackjack dealer in Lake Tahoe during his college summers.
Was originally a member of the SABR in grade school.
The first two picks of the Orioles have both become the top prospect in major league baseball. Adley Rutschman in 2021 and Gunner Henderson in 2022.
Baseball playing career consisted of 6 unsensational little league seasons in San Jose, California.
Related Episodes
Want to learn more? Check out the additional resources and links listed below for more information about what was discussed in the episode.