Published: March 13, 2023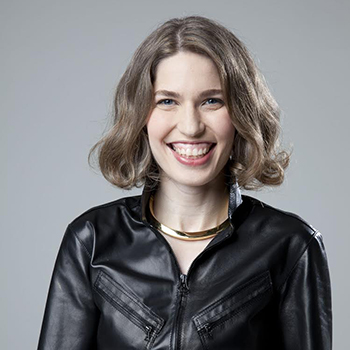 We're in the countdown to the 2023 INFORMS Business Analytics Conference, in Aurora, CO, April 16-18, and this year's conference is particularly special for the INFORMS community as this was the site of our 2020 meeting … or it was supposed to be, but unfortunately the COVID-19 pandemic had other ideas. Now, here we are three years later and we've come full circle and I think I speak for many in the INFORMS community when I say that I have never been more excited to attend an Analytics Conference.
With that in mind, I'm thrilled to be joined by Hilary Mason, the INFORMS Roundtable sponsored keynote speaker and co-founder and CEO of Hidden Door, a game technology studio using machine learning to build the future of immersive entertainment. We're taking this opportunity to get to know Hilary a little bit, talk about her analytics journey, and get a sneak peek at what she'll be presenting at the upcoming conference.
One of the things I always say when people ask me, how do I create the world's greatest data team, is that everyone you bring on that team should have some background and experience that is not represented already on your team. If you have a team of all machine learning, [computer science] Phds, you have failed, because you are not going to be able to take advantage of the richness of that career and work history and you miss out on what everyone's personal life experience and empathy brings to the way they approach those problems. And this is an argument I've had with many people, I think it is incredibly naïve to think that our individual empathy for a problem doesn't affect the way we approach solving it or thinking about it analytically. So that means the best data science teams, the best analytics teams are ones that have a rich variety of perspectives on them.
Interviewed this episode: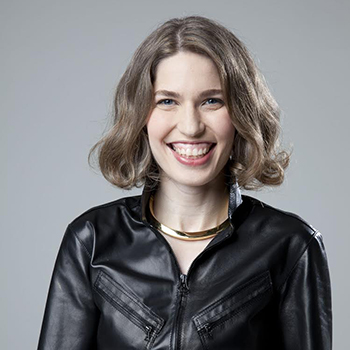 Hilary Mason
Hidden Door
Hilary Mason is co-founder and CEO of the Hidden Door, a game technology studio using machine learning to build the future of immersive entertainment. 
A genuinely charming speaker who resonates with both tech and nonspecialist audiences, Hilary speaks about the challenges and the rewards of working with big data, with a special focus on machine learning. She is an optimistic technologist and business innovator who is equally comfortable speaking with audiences from any perspective. 
Before Hidden Door, Hilary was Data Scientist in Residence at Accel Partners, a leading Silicon Valley venture capital firm. She was the Founder and CEO of Fast Forward Labs, an applied machine learning research and product company, which was acquired by Cloudera, where she served as General Manager of their Data Science and Machine Learning business unit for several years. 
From 2009 to 2013, she was Chief Scientist for bitly, the popular link-shortening service, where she worked as Scientist Emeritus, advising a team that studies attention on the internet in realtime. 
Hilary is the co-founder of HackNY, a non-profit that helps talented engineering students find their way into the startup community of creative technologists in New York City; co-host of DataGotham, an annual event for professionals involved in data science; and member of NYCResistor. She advises a number of companies, including Mortar, knod.es, collective[i], DataKind, Betaspring, and TechStars New York. She also served on Mayor Bloomberg's Technology and Innovation Advisory Council. 
Hilary is on Fast Company's 100 Most Creative People in Business 2013 and 1000 Most Creative People in Business 2014. Other honors include the TechFellows Engineering Leadership award, the Fortune 40 under 40 Ones to Watch list and the Crain's New York Business 40 under Forty.
Related Episodes
Want to learn more? Check out the additional resources and links listed below for more information about what was discussed in the episode.