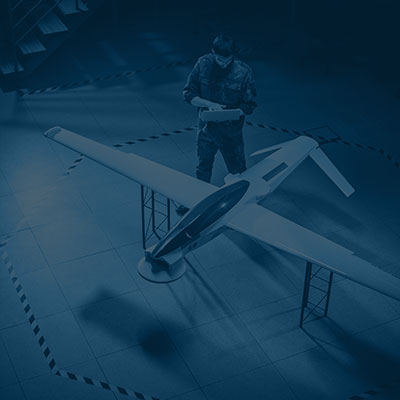 Picture it, you look up to the sky at an airspace populated by both manned and unmanned aircraft of all shapes and sizes, delivering goods and people across the country, from the largest cities to the most rural locations.
Sounds like the backdrop to a great sci fi movie set far in the future right? Well, not exactly.
Earlier this year, NASA outlined an Advanced Air Mobility or (AAM) mission to support the safe development of air transportation systems within emerging aviation markets (such as automated aircraft) to navigate existing airspace as well as provide extended reach and service to areas that have been previously underserved.
And while this vision is exciting, there will certainly be many challenges to address in bringing it to life. And the key to tackling these challenges can be found in O.R. tools such as optimization and simulation.
To help explore what our future airspace might look like as well as our path to getting there, I am thrilled to be joined by John-Paul Clarke, a professor of aerospace engineering and engineering mechanics at The University of Texas at Austin.
From a passenger perspective, the kind of vehicles being developed within the context of AAM (Advanced Air Mobility) are either smaller than traditional fixed-wing aircraft and thus easier to fill when demand is low, or can be operated autonomously, thereby lowering operating costs because you don't have to pay the salary of a human pilot. The lower operating costs are also beneficial for cargo. For example, if you can convert a Cessna Caravan, such as those that are used by FedEx, to deliver cargo to rural areas, you no longer have to pay a pilot to fly the cargo in and out of these rural towns, thereby lowering your operating costs and by extension reducing the price you charge for package delivery.
Interviewed this episode: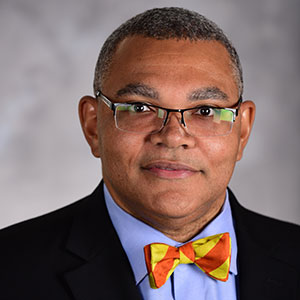 John-Paul Clarke
The University of Texas at Austin
John-Paul Clarke is a professor of Aerospace Engineering and Engineering Mechanics at The University of Texas at Austin, where he holds the Ernest Cockrell Jr. Memorial Chair in Engineering. Prior to joining the faculty at UT Austin, he was a faculty member at Georgia Tech, the Vice President of Strategic Technologies at United Technologies Corporation (now Raytheon), a faculty member at MIT, and a researcher at Boeing and NASA JPL. He has also co-founded multiple companies, most recently Universal Hydrogen – a company dedicated to the development of a comprehensive carbon-free solution for aviation.
Clarke is a leading expert in aircraft trajectory prediction and optimization, especially as it pertains to the development of flight procedures that reduce the environmental impact of aviation, and in the development and use of stochastic models and optimization algorithms to improve the efficiency and robustness of aircraft, airline, airport, and air traffic operations. As indicated in his 2018 testimony to the Science Committee of the U.S. House of Representatives, he is particularly interested in leveraging his expertise to enable increasingly autonomous aircraft-enabled mobility, especially in urban and regional settings.
His contributions to aerospace extend well beyond his research. Clarke is the founding chair of the AIAA Human-Machine Teaming Technical Committee, was co-chair of the National Academies Committee that developed the US National Agenda for Autonomy Research related to Civil Aviation, and has chaired or served on advisory and technical committees chartered by the AIAA, EU, FAA, ICAO, NASA, the National Academies, the US Army, and the US DOT.
Clarke received S.B. (1991), S.M. (1992), and Sc.D. (1997) degrees in aeronautics and astronautics from MIT. His research and contributions to aerospace earned him many honors, including the 1999 AIAA/AAAE/ACC Jay Hollingsworth Speas Airport Award, the 2003 FAA Excellence in Aviation Award, the 2006 National Academy of Engineering Gilbreth Lectureship, and the 2012 AIAA/SAE William Littlewood Lectureship. He is a Fellow of the AIAA, and is a member of AGIFORS, INFORMS, and Sigma Xi.