Published: November 19, 2021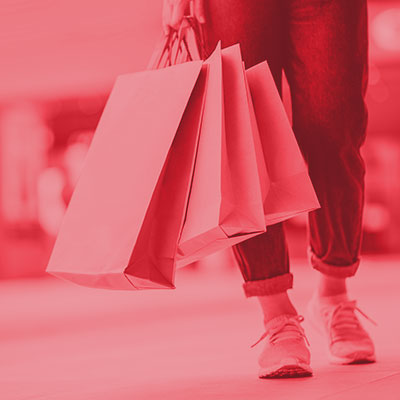 This episode is sponsored by Fordham University's Ph.D. in computer science.
With Halloween in our review mirrors and Thanksgiving fast approaching, the holiday season is officially upon us. And thanks to the widespread availability of coronavirus vaccines, to include boosters for many, I think we are all looking forward to spending time with family over the holidays in a way we haven't since before the start of the COVID-19 pandemic.
However, it appears that the pandemic will still have an impact on this year's holiday season as we're seeing increasing reports in the media of continued if not worsening disruptions to supply chains across the globe that may significantly hamper holiday shopping.
Joining me to share some insight on these current supply chain disruptions, the impact to the holiday season, and if there are steps you can take to minimize the strain on your holiday celebrations, is Chris Tang, INFORMS Fellow and professor with the University of California, Los Angeles.
The supply chain is not like a microwave that you press a button and it starts, it is more like a steam engine. It takes time for the water to boil to get the steam going.
Interviewed this episode: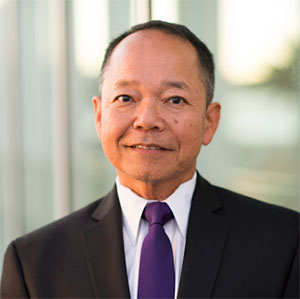 Chris Tang
University of California, Los Angeles
A foremost scholar of global supply chain management, Chris Tang focuses his current research on social innovation in developing countries, identifying how companies operate in the environment to do good while doing well at the same time — "where corporate responsibility, social justice and environmental stewardship can go hand in hand," as he says.
Tang's interest in his field began in the private sector when he worked for IBM to solve internal production planning problems. Exposure to real-life industry projects motivated his academic research, where he developed teaching cases on a variety of concerns such as microfinancing for the poor, mobile platforms for developing economies, creating shared values and direct procurement of agricultural products, response management in disasters and new business models in the age of the Internet. These cases exceeded the traditional topics of operations management, addressing the trendy and pressing issues faced by supply chain executives, as well as innovations that industry leaders use to create higher values in the global market.
World-renowned in the field of global supply chain management, Tang has been a consultant to numerous corporations such as Amazon, HP (California, Singapore, South Korea), IBM (New York, San Jose), Nestlé (USA), GKN (UK) and Accenture. He has taught courses at Stanford University, UC Berkeley, Hong Kong University of Science and Technology, National University of Singapore, MIT (Zaragoza) and London Business School, and served as a visiting professor at Cambridge University (UK) and the Institute of Advanced Study (IAS) at HKUST. He has delivered more than 200 keynote speeches and seminars at conferences and universities worldwide; chaired numerous advisory committees at various universities in the United States, Europe and Asia; been interviewed and quoted by international press over 100 times; and served on the boards of various nonprofit organizations.
Tang's research contribution to global supply chain management is recognized by all three major academic societies in the fields of operations research, management science and operations management. He was recently distinguished for research exploring the impact of regulatory policies on the welfare of different stakeholders in on-demand ride service platforms. He has published six books, 30 book chapters, over 100 online blogs and over 160 research articles in various leading academic journals. He has written for the Wall Street Journal, Barron's,Financial Times (UK), China Daily, Fortune, Bloomberg Law,Los Angeles Times, SanFrancisco Chronicle, Business Times (Singapore) and The Guardian (UK).