Published: March 31, 2020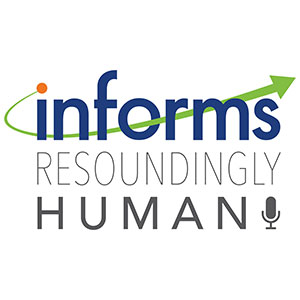 Last October I was joined by Norman Reitter, chief analytics officer and senior VP of analytics operations at CANA Advisors, to discuss the INFORMS Analytics Maturity Model, and how it is helping organizations of all sizes evaluate their analytics capabilities. In this episode, we will continue this conversation by exploring the new INFORMS Analytics Capability Evaluation (ACE) Coaching Program, which was developed to engage and assist organizations in developing and enhancing their analytics capabilities with the help of specially trained coaching experts.
I am joined once again by Norman Reitter, as well as Dave Saranchak, CAP, research fellow at Concurrent Technologies Corporation. Norm and Dave, who in addition to leading the ACE Subcommittee, completed two rounds of research of analytics models, developed the ACE Coaching curriculum and held the inaugural, pilot ACE Coaching class earlier this spring, and are now working to set up their first organizational assessment and schedule additional coaching classes.
Interviewed this episode: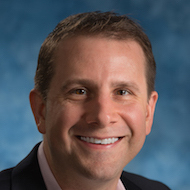 Norman Reitter, Dave Saranchak, CAP
CANA Advisors, Concurrent Technologies Corporation
Norman Reitter has 25 years of operations research experience including military logistics and commercial supply chain analysis and solution development. He sees innovative ways for solving complex problems and combining advanced analytics with information architectures, business processes, and human capital to improve organizational performance.
David Saranchak, CAP is a Research Fellow and AI/ML Program Lead at Concurrent Technologies Corporation (CTC) in Johnstown, PA. He leads R&D of emerging techniques in data analysis, machine learning assurance, and differential privacy for multimodal data applications in tactical edge environments & computation platforms.
He is active within several professional societies including the Military Operations Research Society (MORS) where he is serving as the President on the Executive Council. He is also active within the Institute for Operations Research and the Management Sciences (INFORMS) as a member volunteer and a Certified Analytics Professional.
Previously he was a Lead Data Scientist with Elder Research, where he developed and applied statistical data modeling techniques for national security clients. He enjoyed meeting unique customer needs through creative analytic tradecraft, using static and streaming data sets. He also extended his team's strong technical edge by developing and leading training for Elder Research's Maryland Office that emphasized the technologies best able to meet clients' needs.
Mr. Saranchak has more than a dozen years of technical civil service experience as an Applied Mathematician and Software Engineer, including assignments to the UK and Canada and long-term deployments to Iraq and Afghanistan.
His passion for World War II history steered him to enlist in the Marine Corps Reserve at the age of 17. While serving, he received two BS degrees, one in mathematics and another in physics from Villanova University. He also earned two MS degrees, one in applied mathematics and another in telecommunications from the University of Maryland, College Park.
Mr. Saranchak enjoys all outdoor activities. He lives in Johnstown, PA with his wife, English Bull Terriers, and several Arabian horses.
Want to learn more? Check out the additional resources and links listed below for more information about what was discussed in the episode.