Published: August 7, 2020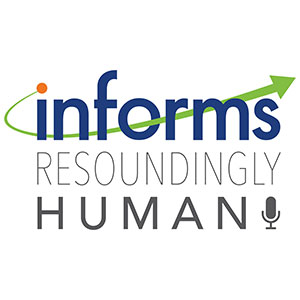 In recent episodes of the podcast we have covered a number of ways that O.R. and analytics have helped address the myriad challenges of the COVID-19 pandemic, as well as how they are helping us map out a return to normal, or in most cases a new normal. With social distancing remaining a key priority, there are so many aspects of our day-to-day lives that will be different for the foreseeable future. And in order to find a way to return to many of these activities, like going to school, getting back to a traditional office environment, and in the case of this episode, traveling by airplane in a way that prioritizes the safety of the passengers and crew, the key is O.R. and analytics.
For this episode, I am joined by Arnie Barnett, professor of management science and statistics at MIT, to discuss his work regarding a new kind of aviation safety, one unique to the COVID-19 pandemic.
I came up with the estimate that if you are flying on a plane that is full and the middle seats are full, then your chance of being infected, given the rate of COVID infection in the United States about now, it's about 1 in 4,300 is your chance of coming down with COVID. And if the middle seat is kept empty, your chance goes down to about 1 in 7,700.
Interviewed this episode: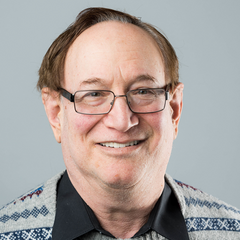 Arnie Barnett
MIT
Arnold Barnett is the George Eastman Professor of Management Science and a Professor of Statistics at the MIT Sloan School of Management.
His research specialty is applied mathematical modeling with a focus on problems of health and safety. Barnett's early work on homicide was presented to President Gerald Ford at the White House, and his analysis of U.S. casualties in Vietnam was the subject of a column by William F. Buckley.
Barnett has written op-ed pieces for The New York Times, The Wall Street Journal, the Boston Globe, CNN Opinion, the Charlotte Observer, and USA Today. He received the President's Award and the Expository Writing Award from INFORMS in 1996 and in 2001, and is a Fellow of INFORMS. Cited as "the nation's leading expert on aviation safety," Barnett was recognized with the 2002 President's Citation from the Flight Safety Foundation for "truly outstanding contributions on behalf of safety." MIT Sloan students have honored him on 14 occasions for outstanding teaching.
Barnett holds a BA in mathematics from Columbia College and a PhD in mathematics from MIT.
Want to learn more? Check out the additional resources and links listed below for more information about what was discussed in the episode.