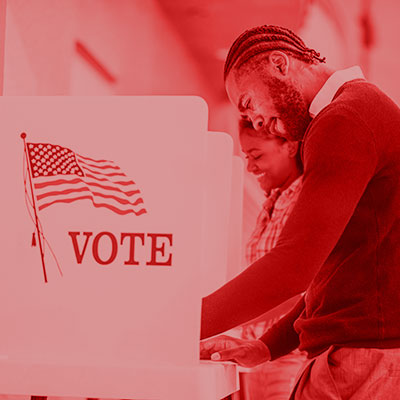 As we discussed in last week's episode, "Using data to address risks in election security," featuring Josh Dehlinger with Towson University, while the 2020 elections are months behind us, the topic of election security is still making national headlines with new legislation being introduced by a number of states that could impact future elections and raises concern about voter suppression. In fact, at the time of this recording, at least 30 laws have been enacted in 18 states that could potentially impact voter access.
In this episode we'll highlight some additional ways that INFORMS members are leveraging O.R. and analytics to provide data-driven insight in support of secure and accessible voting for all. For this discussion I'm joined by Karthik Balasubramanian with Howard University and Chris Parker with American University to discuss their role with BlockPower, a nonprofit organization focused on increasing voter turnout in black communities.
If there is anything the last five years has taught us, it's that progress is not inevitable. And our democracy is really just that, it's our democracy. It's for us, by us and we really need all hands on deck and not just to knock on doors and make phone calls two weeks before the election, but to really be thinking how to engage everyone in this American experiment that we are all a party to. And it's really up to us, there is no one else.
Interviewed this episode: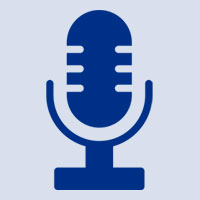 Karthik Balasubramanian, Chris Parker
Howard University, American University
Dr. Karthik Balasubramanian is broadly interested in real-world optimization, especially as it is applied to base-of-the-pyramid business strategy in Sub-Saharan Africa and voter turnout among traditionally marginalized urban communities in the United States. Karthik earned a Doctorate of Business Administration from Harvard Business School, where his dissertation focused on the optimization of inventory management for mobile money agents in Tanzania, Kenya, and Zambia. Over the past 15 years, Karthik has conducted high-impact strategic analytics for the World Food Programme, the American Red Cross, the Ohio Department of Rehabilitation and Correction, the Bill & Melinda Gates Foundation, corporate clients as a consultant with the Boston Consulting Group, and many political campaigns.
If you think about how technology shapes our lives, you'll scratch the surface of Chris Parker's research. Broadly, the new American University professor examines how technology impacts businesses.
"I've looked at new products that can be delivered through technology, which couldn't be delivered before," says Parker. "I'm trying to see what they're doing to society and what they're doing to the company."
He's examined online retail and other business models that wouldn't have existed before the internet and mobile phones. Supply chain logistics, he adds, is now giving us a greater understanding of how companies interact. It's an opportune time to do this kind of work, because more data is emerging that can be mined and studied.
Want to learn more? Check out the additional resources and links listed below for more information about what was discussed in the episode.