Published: December 13, 2018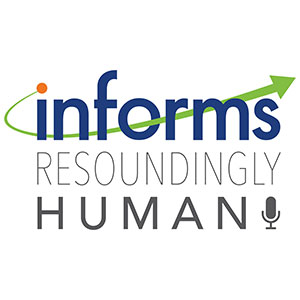 In this episode, we are joined by a very special guest, Santa Claus, who called into the podcast all the way from the North Pole to share the role that O.R. and analytics plan in his annual journey to deliver toys around the world.
In addition, you will hear from the INFORMS volunteers and the nonprofit leadership of the INFORMS Pro Bono Analytics projects for who share how O.R. and analytics helped these organizations better serve their communities. These include the Baltimore Teacher Supply Swap, featuring Melissa Badeker, executive director of the Baltimore Teacher Supply Swap and Gisella Bardossy, a professor with The University of Maryland and a Pro Bono Analytics volunteer; and Young Audiences: Arts for Learning of New Jersey and Eastern Pennsylvania, featuring Ann Betterton of Young Audiences, as well as David Krahl and Emilia Silebi from Kromite, who served as the Pro Bono Analytics volunteers.
Interviewed this episode: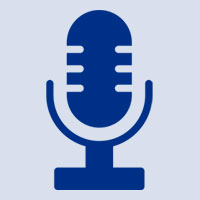 Santa Claus, Melissa Badeker, Gisella Bardossy, Ann Betterton, David Krahl, Emilia Silebi
The North Pole, Baltimore Teacher Supply Swap, The University of Maryland, Young Audiences, Kromite
Santa Claus – He knows if you've been bad or good!
Melissa Badeker co-started the Baltimore Teacher Supply Swap to collect the unused supplies that sit in teachers' homes and school supply closets and get them into the hands of teachers who can use them. Badeker now has her own dedicated space in south Baltimore for the swap and will use her OSI-Baltimore Community Fellowship to expand the effort, adding more hours to the times teachers, daycare providers and homeschool parents can come shop and adding more materials for them to choose from.
M. Gisella Bardossy is a Clinical Professor in the Decision, Operations, Information and Technologies Department at the Robert H. Smith School of Business. She is passionate about teaching statistics and quantitative methods for business decision-making. In Fall 2018, she joined the department from the Merrick School of Business, University of Baltimore, where she taught business statistics and operations research to undergraduate and graduate students. She designed Business Analytics courses and played a key role in the development of a Data Analytics specialization for business students. She is committed to student learning and teaching innovation. She is an active member of the Data, Analytics and Statistics Instruction group from the Decision Science Institute, and the Consortium for the Advancement of Undergraduate Statistics Education.
She earned her Ph.D. degree in Management Science from the Smith School of Business at the University of Maryland, College Park. Her research interest is in the application of decision science and the development of optimization methods to diverse business issues. Most of her research involves linear programming, exact and approximate heuristics, network optimization, and simulation modeling. Her research has appeared in journals such as INFORMS Journal on Computing, Networks, and Discrete Applied Mathematics. She serves as a reviewer for journals such as Computers and Operations Research and European Journal of Operational Research.
Ann Betterton works as a Vice President, Institutional Advancement at Young Audiences New Jersey, which is a Membership Organizations company with an estimated 25 employees; and founded in 1973, their management level is VP-Level. Ann graduated from Duke University in 1993 and is currently based in Princeton, United States.
David Krahl and Emilia Silebi from Kromite, who served as the Pro Bono Analytics volunteers.