Published: March 19, 2021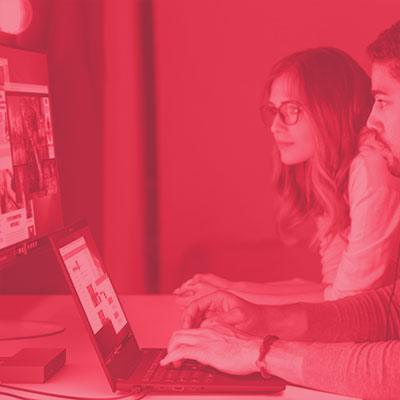 For more than four decades, winners of the Edelman Award have been recognized for transforming how we approach some of the world's most complex problems. This year's finalists are no exception, with revolutionary contributions in robotics, cancer radiotherapy efficiency, unmanned warehouse technology, mining efficiency and the impact to chemical facilities, scheduling and production at manufacturing plants, and food assistance amid emergency responses. Since its inception, finalists for the Edelman Award have contributed to a cumulative impact of over $302 billion, supported lifesaving efforts across the globe, and transformed how the world does business.
Joining me for this episode are Dr. Yong Rui, senior vice president and chief technology officer of Lenovo, and Dr. Wei Fan, director of the machine learning team with Lenovo Research, to discuss their team's finalist entry for the 2021 competition.
In this project we discussed production scheduling, but Lenovo's definition of smart manufacturing goes way beyond just the production scheduling. Our definition of smart manufacturing includes a complete value chain that goes from big data-driven product design, supply chain management, to production intelligence, precision marketing and AI-based customer services.
Interviewed this episode: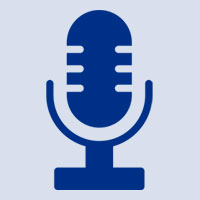 Yong Rui, Wei Fan
Lenovo, Lenovo Research
Dr. Yong Rui is the Chief Technology Officer, Senior Vice President of Lenovo Group and Member of the Lenovo Executive Committee (LEC), Lenovo's highest-level decision-making body. He directs Lenovo's corporate technical strategy, research and development directions.
Dr. Rui leads the Lenovo Research that investigates AI, intelligent devices, cloud/edge, 5G, healthcare, blockchain, recommendation engine and smart education. Prior to joining Lenovo, Dr. Rui spent 18 years with Microsoft where he held various leadership roles in R&D strategy, basic research, technology incubation and product development, and most recently, served as Deputy Managing Director of Microsoft Research Asia.
Dr. Rui has extensive research & development experience and has delivered numerous technologies and products in both Lenovo and Microsoft, including Lenovo LiCO, Lenovo ThinkCloud, Lenovo MOLI, Lenovo daystAR, Microsoft Bing Search (image search, video search and entity search), Microsoft XiaoIce (微软小冰), Microsoft Satori (entity graph), Microsoft Office (RoundTable, OneNote and Sway), Microsoft OneDrive (photo tagging), Microsoft Hololens (3D reconstruction), and Microsoft Cognitive Services on Azure (face, image and video analysis).
A Fellow of ACM, IEEE, IAPR, SPIE, CCF and CAAI, and a Foreign Member of Academia Europaea, Dr. Rui is world-renowned technologist. He holds 70 US and international patents, and is the recipient of the prestigious 2018 ACM SIGMM Technical Achievement Award and 2016 IEEE Computer Society Edward J. McCluskey Technical Achievement Award.
Dr. Rui served as a member of review panels for the US National Science Foundation (NSF), the National Natural Science Foundation of China (NSFC), the Australian Research Council, and the Research Grants Council of Hong Kong.
Dr. Rui received his BS from Southeast University, his MS from Tsinghua University, and his PhD from University of Illinois at Urbana-Champaign (UIUC).
Dr. Wei Fan is the Machine Learning Director of AI Laboratory, Lenovo Research. He is responsible for research and development of advanced machine learning and data analysis techniques to empower Lenovo products and services, which covers product system optimization, predictive supply chain planning, smart manufacturing, and market intelligence. Before joining Lenovo, Wei worked for Ricoh (2007-2008) and Fujitsu (2008-2017). He developed numerous technologies including the industry's most accurate handwritten Chinese character recognition system using AI that mimics the human brain.